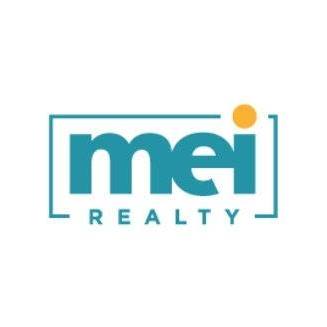 The one stop shop for investing in Real Estate in Albania is Mei Realty
Introduction:
Mei Realty is the best one-stop shop for all your needs when it comes to real estate investment in Albania. We provide a full solution for investors looking for chances in Albania's booming market thanks to our steadfast dedication to client satisfaction, substantial expertise, and wide range of services. The benefits of working with Mei Realty will be highlighted in this blog post, along with the variety of services we offer, such as real estate buying and selling, property management, rental services, real estate investment consulting, real estate development, property appraisal and valuation, market research and analysis, realestate marketing, real estate consultancy, and relocation services.
Working with Mei Realty has several advantages.
Property Buying and Selling:
Whether you're purchasing or selling property in Albania, Mei Realty makes the process simple. From the initial search for a house and viewings to negotiations, legal paperwork, and closing, our team of knowledgeable agents walks you through the entire process. We make sure that the process of purchasing or selling is quick, easy, and transparent.
Property Management:
Real estate investing necessitates constant administration and upkeep of the property. Mei Realty handles the ongoing management of your properties through our expert property management services. We take care of tenant selection, rent collecting, upkeep, repairs, and routine property inspections so you can enjoy hassle-free ownership and increase your returns.

Rental Services:
Mei Realty provides thorough rental services for property owners wishing to create rental income. We advertise your homes Conduct extensive screening procedures for possible renters, manage lease
agreements, and guarantee prompt rent collection. Our committed crew responds to maintenance issues, manages tenant enquiries, and strives to keep occupancy rates high and tenants happy.

Real Estate Investment Consulting:
Real estate investment consulting: In the real estate market, making wise investment choices is essential. Mei Realty offers professionalinvestment consulting services catered to your particular objectives. To assist you in achieving your investing goals while avoiding potential pitfalls, our knowledgeable advisers examine market trends, spot profitable possibilities, evaluate risks, and suggest tailored recommendations.

Real Estate Development:
Mei Realty offers comprehensive development options in addition to typical real estate services. To create cutting-edge residential and commercial projects, we work with recognized developers and construction companies. concept development to project management. We make sure that the development process is quick, affordable, and consistent with your goals.

Property Appraisal and Valuation:
For well-informed decision-making, accurate property appraisal and valuation are essential. Mei Realty uses its extensive understanding of the Albanian real estate industry to offer expert appraisal and valuation services. For you to make wise investment decisions or to maximize your selling price, our professionals assess a number of variables to estimate the fair market worth of your property.
Market Research and Analysis:
Market research and analysis: Reliable market research and analysis are essential for staying ahead in the competitive real estate market. Mei Realty performs in-depth research, keeping an eye on market variables like supply and demand as well as new business opportunities. You can use the information in our insights and reports to help you make wise investment choices.
Real Estate Marketing and Consultancy:
Mei Realty recognizes the significance of efficient marketing for real estate sales and rentals. To give your properties the most exposure possible, our talented marke ting team conducts comprehensive marketing campaigns using digital platforms, social media, and conventional channels. In order to improve the marketability of your real estate assets, we also provide consulting services.
Relocation Services:
Mei Realty provides complete relocation services for people and companies moving to Albania.
We help with selecting suitable properties, organizing the moving process, and giving advice on neighborhood rules and facilities.
For you or your staff, we want the move to go smoothly.

Conclusion:
With a wide range of services catered to your needs, Mei Realty is your dependable partner for Albanian real estate investment. Whether we can help you with anything from buying and selling real estate to property management to rental services to real estate investment consulting, real estate development, property appraisals and valuations to market research and analysis to relocation services. Discover the Mei Realty advantage and maximize the Albanian real estate market's potential.
To start a successful real estate investing journey with Mei Realty, where your objectives become our main priority, get in touch with us right away.