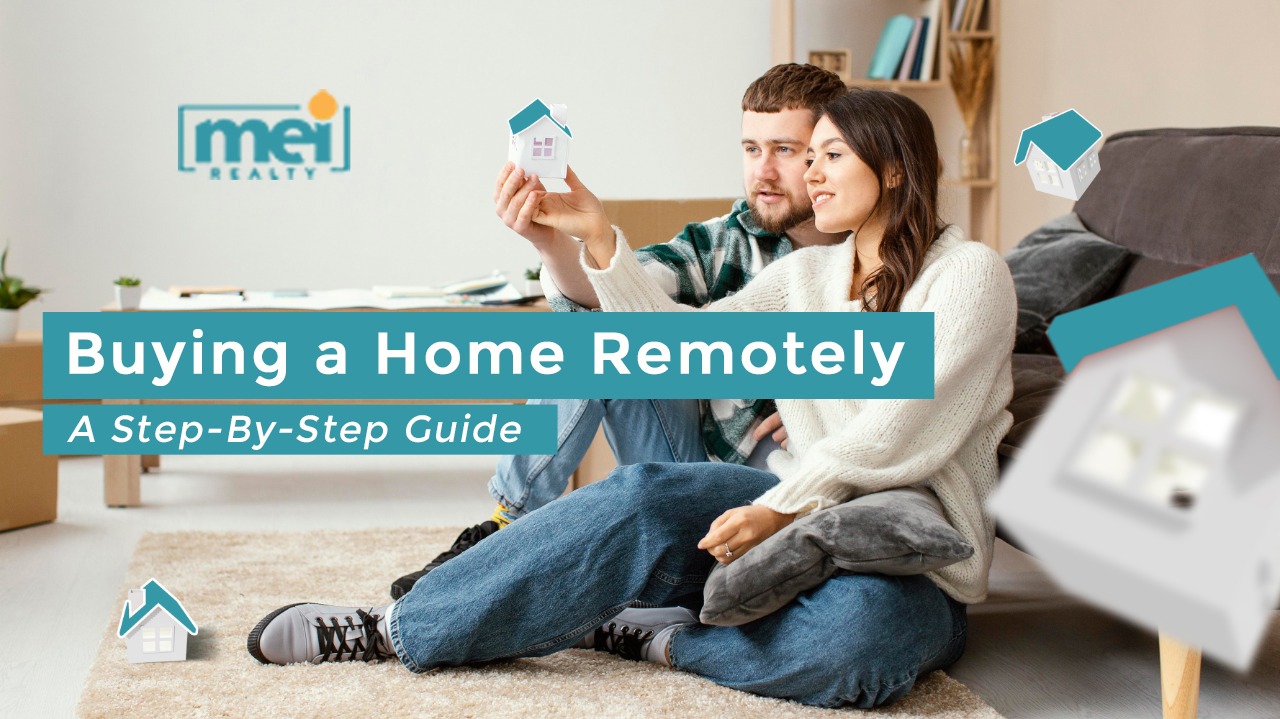 Buying a Home Remotely: A Step-By-Step Guide
Buying a home remotely is becoming increasingly common these days. It has been standard practice for some time in the real estate world for sellers to skip the home closing by pre-signing paperwork and having sale proceeds wired directly to a bank account, but now the entire process can be done remotely—by buyers as well as sellers.
Why Buy a Home Remotely
Right now, the novel coronavirus is upending the way home sales are conducted, from canceled open houses to video tours taking the place of in-person home showings. As people avoid close contact to keep from spreading the virus, buying remotely makes more sense.
In more normal times, people who buy remotely often do so to purchase a second home or vacation home. Typically, they are from out of state and have jobs and other obligations that prevent them from spending a lot of time on the home-buying process.
Financing can be a factor. If a parent is buying a home for an adult child, they may decide to buy remotely, especially if they live out of state. In these cases, the parent often buys the house sight unseen, handles all the paperwork and closing remotely, making an all-cash purchase.
Real estate investors may also choose to buy homes remotely. Most real estate investors follow the 1% rule, which states that the monthly rent earned on a property should exceed that property's monthly mortgage payment, so the investor at least breaks even on the property. It's easier to find properties that follow the 1% rule in certain markets, which may be located a significant distance from the investor's home base. As a result, buying a house remotely can be an attractive, time-saving option.
Whatever your reason for buying remotely, there are certain steps you can take to ensure the process goes as smoothly as possible.
Find the Right Real Estate Agent
You will depend on your real estate agent to handle nearly the entire home-buying process, so it's critical that you take the time and make the effort to find a good fit. Home buying involves a lot of moving parts. It's important to find a good personality match between the client and the agent.
An interview is helpful (whether by phone or video), and it's always a good idea to get references to see what other buyers have to say.
Ask About Experience
When you speak with a potential agent, recommend asking from the start: "How often have you done this process remotely?" Experience matters and agents who work frequently with remote buyers are more likely to understand how it works, negotiate favorably, and find suitable properties for the buyer.
Ask About Availability
Many real estate agents work odd or part-time hours, which can be particularly difficult for remote buyers. Your agent will serve as your proxy, so they need to be available during regular business hours to handle a variety of tasks in the home-buying process, including home inspections.
In a world where home inspections take place between nine and five, it's going to be very difficult for an agent to attend your home inspection if they have another job.
Share Your Wish List
Once you have an agent, share your wish list so the agent can help you find the perfect property. The more refined your list, the quicker the home search may go—to a point. If you have too many requests, it will likely slow down the process. Stick to the things that really matter—size, location, house style, walk-in closets—and leave out the minor details that would be easy to fix or update in any home. And if there are any deal breakers—features you absolutely could not live with (or without)—let your agent know early on, so they don't waste time looking at the wrong properties.
If you're an agent, you have to take that bold step to call your client and tell them you've found the perfect property for them. As a buyer, you need to trust that your agent knows exactly what you're looking for and that they have also taken the time to look closely at the home. A home could look perfect on the internet, but a good agent will be able to say, 'No, that's not the home for you because it sits next to an active railroad track.'"
The Bottom Line
Buying a home remotely can be a good option for second-home buyers, parents who want to buy homes for their children, and out-of-state real estate investors. In many ways, the process is the same as buying a house in person; however, you will depend even more on your real estate agent to find the right home, be present for the inspections, guide you through the paperwork, and attend the closing.
As such, finding the right agent—one who has experience with remote transactions—is one of the most important steps you can take when buying a house remotely.